If you have made a decision to take control of your life - Congratulations! That is a first step that will change your life. Now you will want to align yourself with a Coach; someone that has many years experience working with almost every life trauma. If you are ready to make the changes; if you are willing to do the work; if you want to work with someone that works outside the box of confined thinking, you might be a good candidate for professional coaching with Judy. A decision like this can be made with a phone call. Set up an appointment, spend some time with Judy and find out if this might be the person that will be able to walk the path with you.
If you have already worked with Judy, and if you are ready to establish a coaching protocol, schedule four (4) thirty minute appointments @ $125.00 per session. Your appointments will be scheduled usually on the same day, and at the same time each week. You will make a payment of $500 for the first month. Once your payment has been made, follow up with an email to Judy to establish your coaching schedule.
It may be time to take an age old idea to a new level! Just as a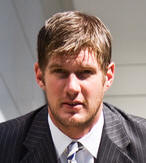 professional athlete works and trains with a coach or mentor, you might take that idea a step further and consider a 'professional coach' - your very own mentor who rallies your energy and helps you find well-being, happiness and a more satisfying lifestyle. This is a growing trend, formerly available mostly in the corporate world.
As a Certified Professional Coach, Judy will encourage you to confront fears and negative self-talk, to think 'outside the box,' and to shed habits that are not working. You will learn how to step back and assess all areas of your life - review what's working and what isn't.
There is no quick fix - it takes as long as it takes. Another way to say this is... it takes as long as you need it to take! Learn that it is okay to rock the boat, and how to do it. Finding the optimum place is seldom about adding things to your life, but is often about removing them.
You will learn the meaning of "just do it" and "get over it." Surprisingly, you will also learn to laugh at the absurdity of how you got into this place of clutter in the first place. Whatever it is that you are looking for - give yourself an EDGE in life.
---
| | |
| --- | --- |
| | As an employer, the gift of providing a 'Coach' is an investment in your valued personnel. Remember, these are the assets that will take your company into the future. The tools you will provide for them will translate into a happier, more productive, individual. Think about it! |
There seems to be no boundaries when it comes to each of us reaching the highest goals we can establish for ourselves. Judy's clientele has included every walk of life, most professions, men, women, students, etc. This may become the most important investment you will ever make for yourself.
One of the most beneficial aspects of Judy Goodman, as a teacher, is that she can get her students to the heart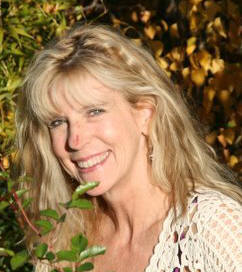 of the issue quickly. She has an innate ability to get people to look at things differently or in other words, to be 'out of the box.' Her teaching style allows people/students to feel safe to explore various topics.
Judy easily offers alternative perspectives for her students to apply what she is teaching to their specific circumstances. Her style is effective and direct, resulting in attendees coming away with greater clarity and understanding. The depth of her knowledge, coupled with an approachable wit, brings her students back – again and again.
Lynn A. Johnson, ChFC, CLU, Insurance & Financial Services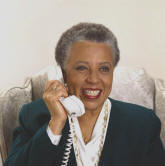 Professional women have been aware of the advantages of using 'Professional Coaches' for some time.
Set up an appointment, spend some time with Judy and find out if this might be the person that will be able to walk the path with you.
30 MINUTE APPT. $125

60 MINUTE APPT. $250

---

You will not be encouraged to establish a long contract, but you will be asked to schedule weekly appointments for at least one month. After this period a determination will be made as to further scheduling.
If you are not ready to make a choice, LIFE will choose for you. What was real for you a few years ago might not be realistic today. Be the best you can be; get rid of those elements in your life that are holding you back.
You must choose to strengthen your personal foundation and, raise your standards. Isn't it time to eliminate tolerations and set boundaries? It isn't always about working harder, but is about working smarter.
Learn to be accountable! You are not your pain, or the challenge you are facing. It can make all the difference in your life to have an unbiased Coach helping you on your path.
Either stay stuck where you are or; click the button and make an appointment. What do you have to lose?