Request For Prayer/Meditation
At the end of each day I spend time praying and meditating on behalf of those that I have been in contact with during the day. If you have a special need and would like to be included in this work, let me know.
Send me an e-mail stating what your special need is. Your e-mail will not be answered, but will be included in my work. Please be brief and be specific in stating your needs.
Judy Goodman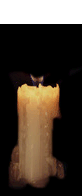 You are being remembered in thought and prayer! May you be blessed beyond your needs and expectations.
---

Prayer Wheel